The Knight Avatar Skin is a skin that can be unlocked by reaching Bedrock, and killing at least 50 Agressive Mobs along the way.
Despite its name, the Knight Avatar Skin looks nothing like the GoldenKnight Avatar Skin. The only similarity between the two is the red cloak that both skins wear.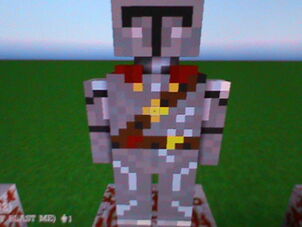 Ad blocker interference detected!
Wikia is a free-to-use site that makes money from advertising. We have a modified experience for viewers using ad blockers

Wikia is not accessible if you've made further modifications. Remove the custom ad blocker rule(s) and the page will load as expected.