Vote for your favorite map seed here: Total Miner Wiki#Poll
Map Seed
is an option that was added in the
v1.5 update
 and seeds have now changed when using seeds from pre
1.8
worlds. This option allows you to choose a map seed. The map seed is the layout of the map. A map seed is randomly generated, but may be edited. This allows players to note down seeds from previous worlds, meaning that the terrain is re-used again.
You cannot change the map seed once the world is created.
Special seeds have been disabled as of 1.8 (planned for a return)
Special Map Seeds
Edit
Special map seeds currently do not work/generate in versions after version 1.8, and will be backed up in a later update.
Entering 20071969

(named because of the Apollo 11 moon landing date, 20th July 1969)

creates a moon-like world. This seed is named the most popular map seed according to the Total Miner Wiki Polls.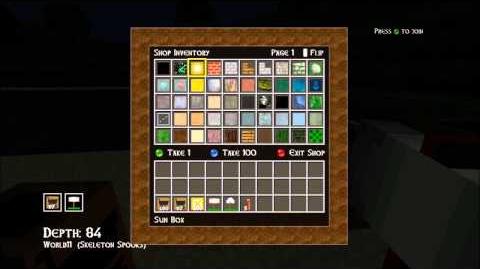 Ad blocker interference detected!
Wikia is a free-to-use site that makes money from advertising. We have a modified experience for viewers using ad blockers

Wikia is not accessible if you've made further modifications. Remove the custom ad blocker rule(s) and the page will load as expected.